Cine Electric were tasked with providing a solution of turning a standard Sports Hall into a Performance Space without affecting the original use
The solution came in a 12m x 9m 'figure of 8' Truss over the stage and a 12m FOH Truss all motorised with cable management for all Dimmer and Mains circuits via inertia reels.
A lighting stock of ETC Source 4 Profiles, Selecon Rama Fresnels and Lui Floods was supplied along with an ETC Element console and 72-ways of Zero88 Chili Dimmers. Control from the console to both FOH and Over stage truss is achieved via Wireless DMX transceivers with a hardwired circuit direct to the Dimmers.
A full complement of Masking Drapes was supplied including Front & Mid Stage Split Drapes on Tracks, a Sharkstooth Gauze and Cys both on swipe tracks as well as Masking Legs, Borders and Proscenium formers. A reversible Dance Floor was also supplied.
The task was to provide the school with a quick turn a round between Theatre and Sports Hall. This was achieved with the Truss being lowered and all lanterns and drapes derigged with all infrastructure ie cables, Tracks and swivel set being allowed to remain on the Truss. When in operational mode the Truss Trim is 6.8m but when not, it can be raised to approx. 8.5m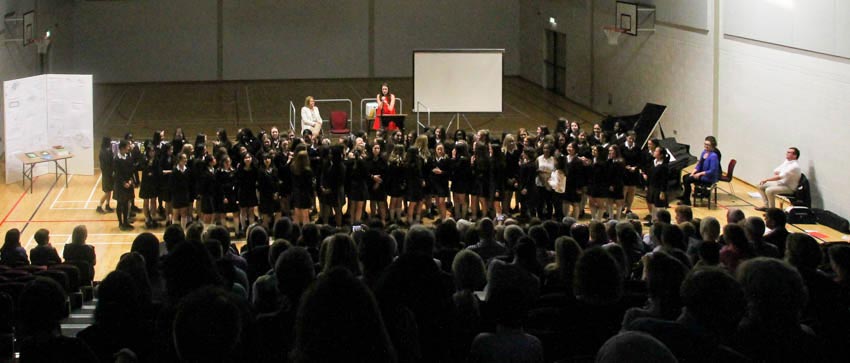 Before View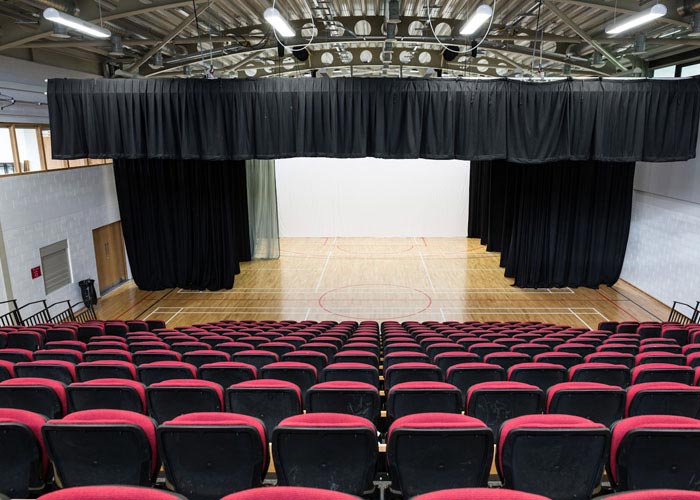 After View